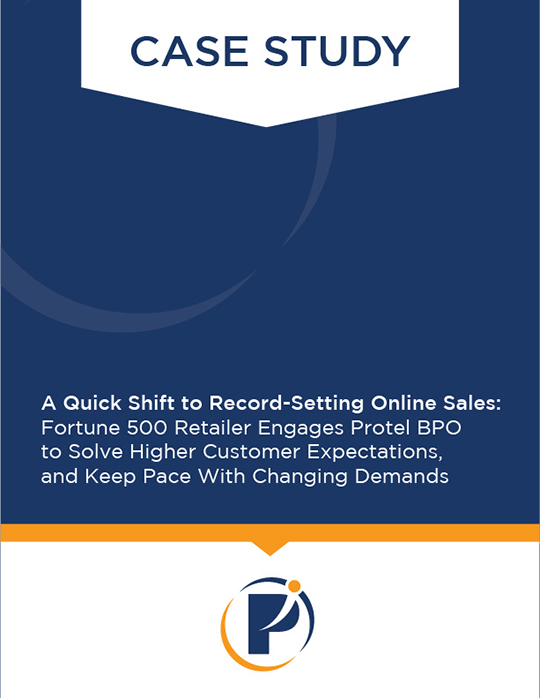 Case Study: A Quick Shift to Record-Setting Online Sales
Like many large-scale retailers, a well-known Fortune 500 clothing retailer found itself pivoting not just once, but twice, as the pandemic abruptly led to the closure of many of its brick-and-mortar stores. The company had been working with other companies in the contact center industry but found that they needed a different solution to meet customer expectations for service.
This Fortune 500 top clothing retailer was looking, in particular, for a contact center service provider that could supply agents that had an outgoing personality and were exceptionally conversational.The retailer considered several contact center service providers, but when they visited Protel BPO, they noticed they treated their agents like family, rather than simply focusing on numbers. This Fortune 500 clothing retailer had a similar set of values and goals. As a next step, this top clothing retailer partnered with Protel BPO to create a program designed specifically to meet its high standards for customer service.
A collaborative approach for reviewing calls and coaching also sets this relationship apart. Read more today about the successes formed in this partnership, and how Protel BPO used detailed training, reporting and other solutions to solve challenges.
Ready to learn more? Use this simple form below to receive this resource straight to your inbox.